Join our exclusive club!
Be the first to watch our newest videos and get access to exclusive content
As you already noticed, our content is free to read and free to watch.
However, if you become a top fan, you will have early access to our newest content, 30 days before general audience and you will get bonus video content, longer videos and more.
How do you become a top fan?
Donate a one time amount of a minimum of 20 USD or EUR
You will get your access details on your PayPal associated email within 24 hours (make sure to check your Spam folder too)
Your user will never expire and you will have the privilege to watch our brand new content before anyone else
What do you get by being a top fan?
Early access to our newest videos (30 days before general public)
Bonus scenes
Longer videos
4k 2160p high resolution and high quality videos
Extended photo galleries (coming soon)
Let us know what is your Flickr username and we will add you there as a friend (more than 1600 pics and growing)
Content that we consider to be too revealing, and that we will never make available to the general public (privacy is very important to us).
22 videos available right now! We add new content every week.
You will watch: creampies, double blowjobs, double vaginal penetration, bi-cuckold, deep throat, tag teaming, no condoms, condom play, cum play, cuckold eating cum, cleaning cum, pregnancy risk, golden showers, ass slapping, rough sex, love making, and many more!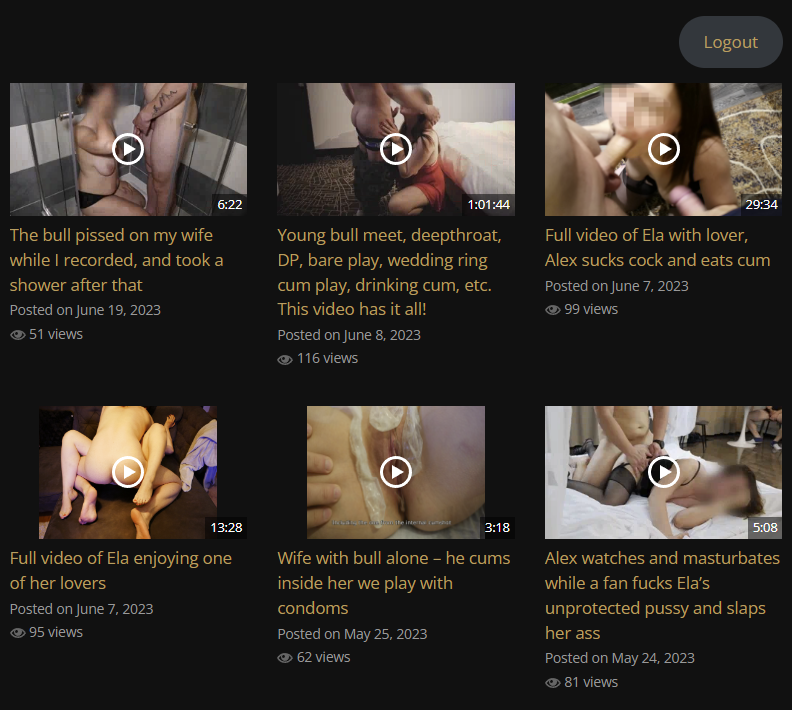 Privacy concerns
We will not share your name and email with anyone! We value our privacy so we also respect yours.
By using PayPal, only your email address and name gets shared with us (via PayPal). If you are concerned about this, you can always use your "special" (read: for porn) email address and name.
If you are using a credit/debit card, a PayPal payment will appear on your bank statement, totally safe, nothing porn related 😇
This is how our PayPal console looks like when you make a donation:
Click on the button below to initiate PayPal form:
If you already have an account, enter your user or email and password in the form below:
---